Kathleen Passidomo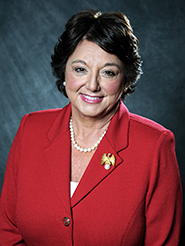 President
The Senate will convene at 10:30 a.m. on Monday, December 12, 2022, for the 2022 Special Session A.
Calendar
No events scheduled for this day.
Special Session on Hurricane Relief, Property Insurance, Toll Credits
The Florida Legislature will convene in Special Session to consider reforms to ensure Floridians have access to reliable and affordable property insurance, provide property tax relief to Floridians whose homes are uninhabitable due to recent hurricanes, and to establish a statewide toll credit program for commuters.