Wilton Simpson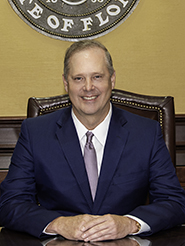 President
The Senate will convene on Tuesday, May 18, 2021, at 10:00 a.m., or upon the call of the President.
Calendar
1:00 — 1:45 PM
SESSION
Adjourned
Location: The Senate Chamber
Meeting Records
15 minutes after the completion of Appropriations — Until completion
Special Order Calendar Group
Location: 412 Knott Building
Meeting Records
COVID-19 Vaccines
Florida has many sites providing COVID-19 vaccine free to residents. Use the vaccine finder to find a site near you. Supplies are limited and appointments may be required. Vaccines are free at all locations.