Kathleen Passidomo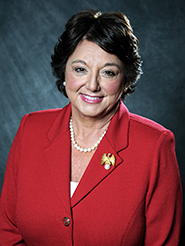 President
The Senate will convene on Wednesday, March 29, 2023 at 3:30 p.m., or upon the call of the President.
Filed Today
Nothing filed on this day.
Live Local
The Senate unanimously passed Senate Bill 102, a statewide workforce housing strategy designed to create attainable housing options, convenient for Florida workers who want to live in the communities they serve.
Recent Posts
Senate Passes Historic School Choice, Parental Empowerment Legislation

March 23, 2023 - Press Release by President's Office

Senator Ileana Garcia Responds to Misinformation on Legislation to Address Illegal Immigration, Guard Against Human Trafficking

March 23, 2023 - Press Release by Senator Garcia

FL SENATE DEMS NEWSLETTER - Week 2: Fighting for Florida

(pdf)

March 22, 2023 - Publication by Minority Office

Six Weeks Is Equivalent To An Outright Ban On Abortion

March 20, 2023 - Press Release by Senator Stewart

District 9: The Perry Post

(pdf)

March 19, 2023 - Publication by Senator Perry

Comprehensive Waste Reduction and Recycling Plan by Senator Stewart Unanimously Passes Second Committee

March 17, 2023 - Press Release by Senator Stewart

FL SENATE DEMS NEWSLETTER - Week 1: The 2023 Regular Legislative Session Begins

(pdf)

March 14, 2023 - Publication by Minority Office

Senator Stewart Co-Introduces Bill To Help Expand And Protect Florida's Wildlife Corridor

March 9, 2023 - Press Release by Senator Stewart